If you've setup a basic Samba share in TrueNAS you're probably ready to give it more detailed permissions.
In the list of shares at 'Sharing > Windows Shares (SMB)', select the share then 'Edit Share ACL'.
At this point it asks for an SID. WTF is that?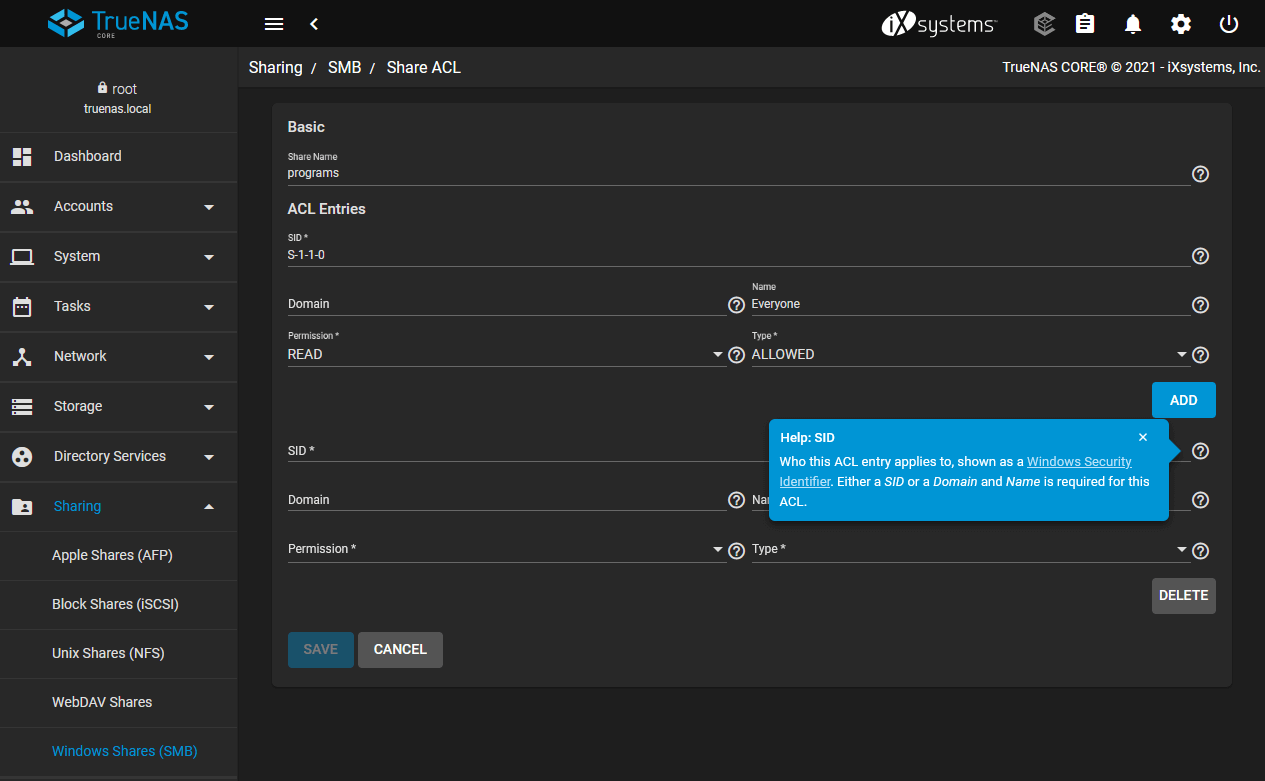 To find the SID of a TrueNAS account SSH to your TrueNAS server and run net usersidlist. The first value is your user's SID.

To find the SID of a Windows user, open a command prompt on Windows and run whoami /user.